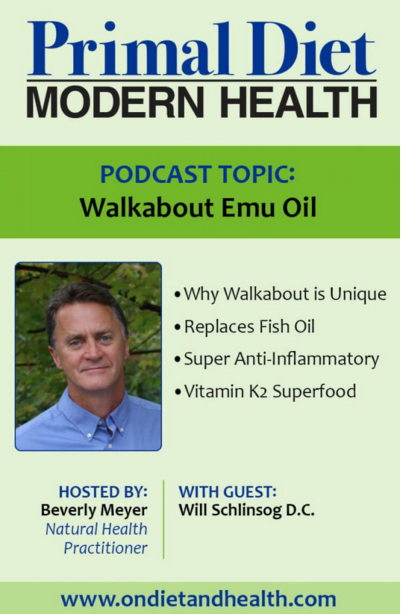 Announcing Walkabout's first Podcast!!!
You can listen to our first Podcast, "The Amazing Benefits of Walkabout Emu Oil", on the show: Primal Diet Modern Health, with Host Beverly Meyer, Natural Health Practioner. Just click on the following URL: https://www.ondietandhealth.com/walkabout-emu-oil/
We'd like to thank Beverly for having Will be a guest on her show. Beverly's Blog, "On Diet and Health", is Paleo Magazine's Top 5 Science-Centered and General Health/Wellness Blog & Podcast. The site provides her readers a wealth of information on modern health and diet issues.