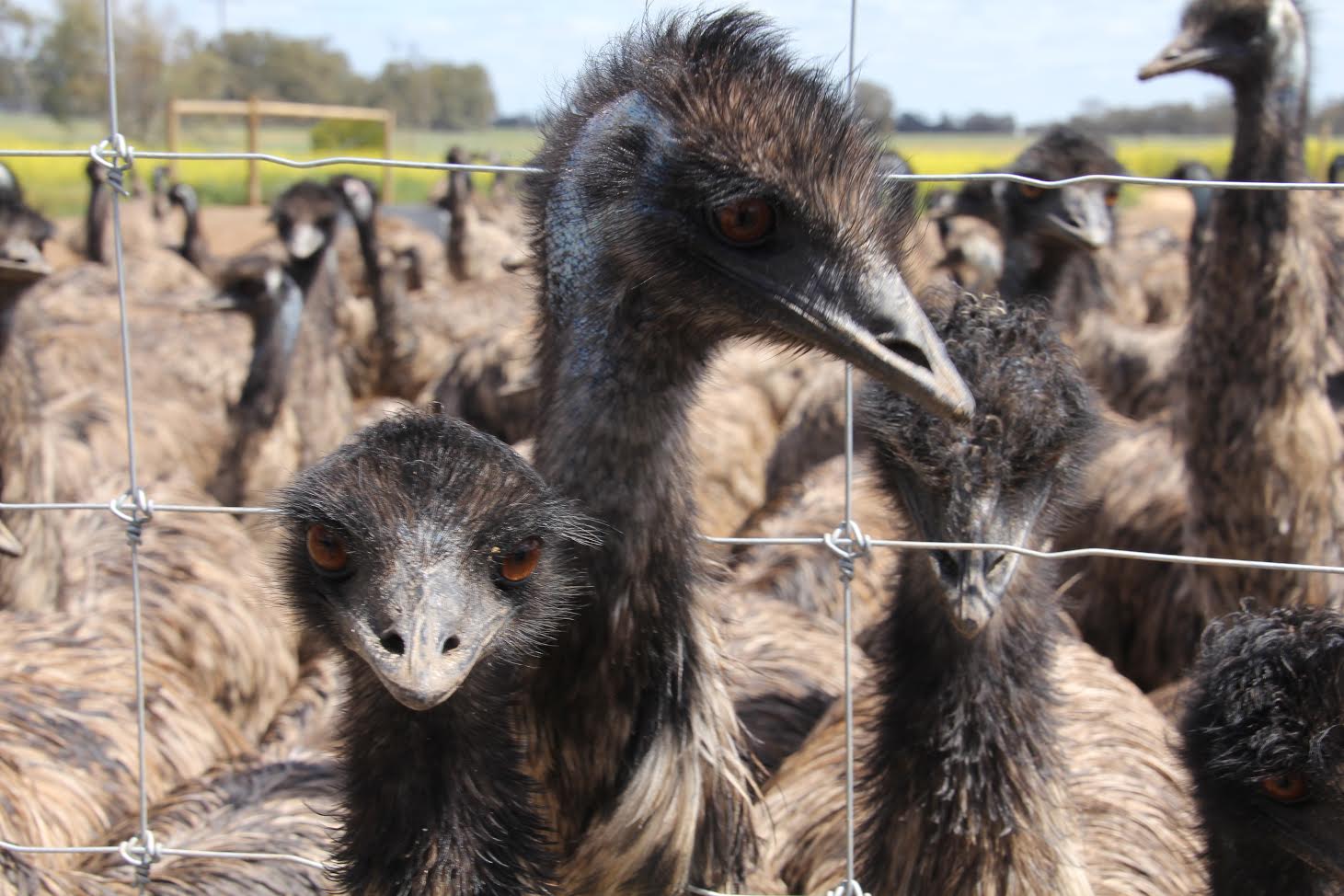 13 Mar

Emu Oil: Unique Components Give a Wide Array of Healing Properties

Written by: Sylvia P. Onusic, PhD, CNS, LDN
This article is copyrighted by Walkabout Health Products LLC, 2017

You may have heard of the emu, a large bird native to Australia which is considered one of the tallest birds in the world. The native Aborigines revere the emu as an important part of their culture. They even named a constellation in the sky after her.  Emus were described in detail by naturalists in the 1800's (Bennett, 1860). The emu is highly regarded, and pictured on the Australian coat of arms.  They are still found in the wild but entrepreneurs, attracted by the potential culinary and nutritional contributions, have been raising emus on farms in Australia, Africa, Canada, Europe and the U.S. (Sales, 2007).

Emus are from the family of ratites which include the ostrich, rhea, kiwi, and cassowary- all large land birds that have no real wings and can't fly.  But ratites are not created equal- they differ from one another in the structure of the digestive tract, their behaviors, mating characteristics, egg laying, and in the composition of their meats and oils. (Sales, 2007)

The emu is an omnivore and eats plants, bushes, and grasses; as well as mice, snakes, insects, or any other savory creature that dare  venture too close.  Because of such a varied diet, the meat and fat of the emu are composed of a wide range of fats, vitamins, minerals and other nutrients. (Sales, 2007)

Emu oil is not commonly used for cooking but for its healing properties. Aborigines have used the fat for healing for centuries, and early white settlers learned that the oil was effective against sunburn, eczema, dry skin, muscle pain and other maladies.  (Whitehouse et al, 1998; Abimosleh, 2011).

For skin preparations, emu oil is an odorless, pale- yellow, non-comodogenic (does not clog pores) liquid with a non-greasy texture, and good penetrating and moisturizing ability (Zemtsov, 1996).  It reduces inflammation (Yoganathan et al, 2003; Snowden et al, 1999), and combined with its anti-inflammatory properties, makes it a good topical treatment for arthritis. With burn patients, it encourages the growth of collagen and new hair follicles (Afshar et al, 2016), and significantly impacts on scar reduction. (Penturf et al 1998).

Studies have established the safety and effectiveness of the oil for internal use as well. Taken internally, the oil does not damage the intestinal cells or cause leaky gut but preserves the integrity of the epithelial cells (Lindsay, 2012).

In human and animal models with an inflamed gut caused by chemotherapy, emu oil healed damaged cells in the intestinal tract as well promoted new growth of gut membranes (Lindsey et al, 2010).  Researchers have suggested its use as an adjunct treatment in protecting against chemotherapy-induced mucositis, a serious and debilitating disorder affecting the tongue and small intestine (Lindsay et al, 2010).  Emu oil improved tissue damage in patients with colitis suggesting its "potential as a unique formulation to augment conventional treatment approaches for IBD." (Inflammatory Bowel Disorder) (Abimosleh SM et al, 2011).  Its anti-inflammatory properties are related to the fatty acid profile and antioxidant composition (Yoganathan et al, 2003).

Antioxidants in emu oil include vitamin E (tocopherols), carotenoids, polyphenols, and phospholipids (Chaiyasit et al. 2007).  Laboratory testing shows the ability of emu oils to protect membranes from oxidative stress.  The antioxidant activity of the emu oil varies greatly among the oils from different birds which relates to the composition of the oils, diet, the genetic profile, location, living space, the methods and procedures used to render the fat into oil, and storage conditions (Abimosleh 2011).

Although every food, animal or vegetable contains its own fatty acid profile which is a mix of many fatty acid, there is usually one family of fats found in abundance in a specific food, such as monounsaturated fats which are the predominant fat found in avocados and olive oil.

When tested in the laboratory, emu oils are predominantly monounsaturated fats with a percent of saturated and polyunsaturated fatty acids. Monounsaturated fats only have one double bond in their composition and saturated fats have no double bonds which makes these fatty acids into an oil which is very stable during heating, transport and storage. Polyunsaturated fats, found predominantly in fish oils and vegetable oils (corn, soy, etc.), can have many double bonds which can easily break apart creating free radicals, oxidize and become damaged (rancid) (Teicholz, 2014).

The fatty acid profile for Walkabout Emu oil shows 66 percent monounsaturated fats, 22.5 percent saturated fats, 7.26 percent polyunsaturated fats, and 1.26 percent omega 3 fatty acids. A predominance of monounsaturated fats with some saturated fats, and a lower amount of polyunsaturated fats, makes the oil very stable and less prone to rancidity.

But all emu oil is not created equal-diet significantly influences the composition of the fatty acids in emu oil as well. Emus fed a diet rich in polyunsaturated fats (soybean oil) produced oil that was more polyunsaturated and thus more prone to rancidity. (Beckerbauer et al, 2001); (Chaiyasit et al, 2007)

But what makes emu oil really unique is the high content of the fat-soluble vitamin K2.  Vitamin K 1 is a phylloquinone found in green plants, but the rare vitamin K2 is found only in very small quantities in fermented dairy, lacto-fermented vegetables, liver pate, egg yolks, chicken and other poultry.  K2 is from the family of vitamins called menaquinones (MK) and- members of the MK family range from MK-3 to MK-13.  Many experts agree that the most important MK is the MK-4, the only form which is not a product of bacterial fermentation. It's the form found in high amounts in breast milk,  the brain, the pancreas, the salivary gland, and liver. The MK in emu oil is MK-4.

Vitamin K2 is an important player in calcium metabolism, in bone formation, and in many body processes. It directs calcium into the bones and teeth, and not into the soft tissues such as the arteries. It can even cause a reduction in arterial calcium. (Rheaume-Bleue K, 2012)

Laboratory testing shows that Walkabout emu oil contains around 3,900 – 4400 nanograms per gram (ng/g) of MK-4 (Vita K Labs, 2015) compared to cod liver oil (20.32 ng/g, butter oil (260.00 ng/g), and ghee (336 ng/g). (VitaK Labs, 2015). Two samples of American produced emu oil were tested for MK4 and the results showed none present (2015).

Each one gram capsule of Walkabout provides 3.9-4.4.0 mcg of MK-4 which means that two capsules in the morning, afternoon, and evening ( the recommended dose) would give about 23.4-26.4 micrograms(mcg) per day or 390-440 mcg/100 gram (3.5 ounces) one of the highest sources of MK-4 available.

There are many companies selling emu oil on the internet. Some oils are highly refined, and subject to heat and chemicals. Others use oil from birds that are hybrids or from zoos, thus the fatty acids, vitamin K2 (MK-4) and antioxidant components vary. Rancidity is an issue if the oil contains high levels of polyunsaturated oils.

With much information at our fingertips, we can research and decide which oil best suits our needs. But one thing is clear, well-made emu oil is a more natural choice and an excellent source of vitamin K2 (MK-4), fatty acids, and antioxidants than synthetic supplements made from the tobacco plant or other chemicals.  It is easy to take and will be much more effectively absorbed than synthetic supplements.

Walkabout emu oil is produced by select Australian farmers, is unadulterated, non-processed and contains no additives or harmful excipients. The birds raised on their farms are  from the desert . Dr. Whitehouse and researchers at Queensland University, Australia, confirmed in rat trials of animals subjected to artificially induced arthritis, the effects of the oil from the different genotypes of birds.  These results were further confirmed by Sydney University scientists who tested the properties of the oil in parallel in a gas chromatograph model.  There were significant differences in the biological activities of the oils:  oils from the desert bird genotype were up to 80% more effective than the birds not desert raised (Whitehouse, 1999).

The method of rendering the oil from the birds is of extreme importance. An Aboriginal Elder taught the farmers who produce the oil for Walkabout the traditional way of rendering the oil.  This remains the method that is still used today which keeps all the components intact. (Schlinsog, 2017)

Emu oil production in Australia is highly regulated and Walkabout oil is registered with TGA (Therapeutic Goods Administration—which has the most stringent guidelines for natural products in the world).   Part of their requirements for registration is a rancidity test. In each of the past 5 years for all the samples tested, there has not been a single rancid sample. (Schlinsog 2017)
---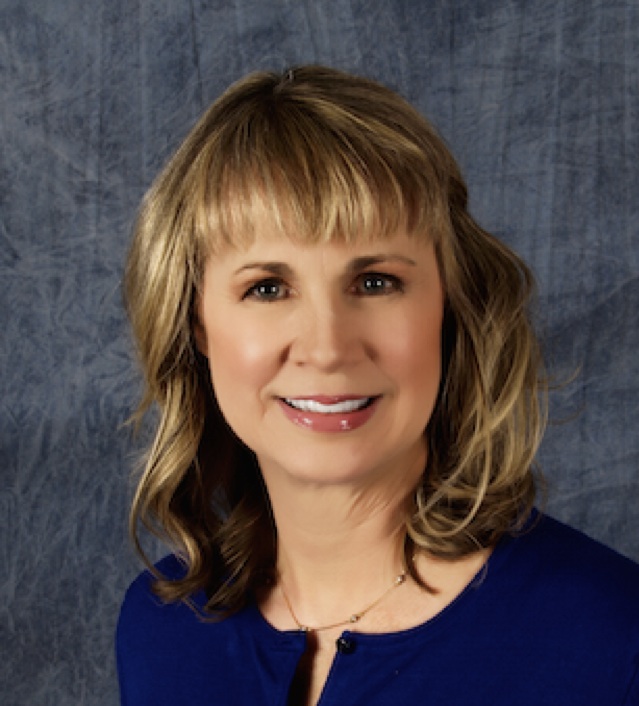 Dr. Onusic is a board certified clinical nutritionist licensed to practice dietetics and nutrition. She completed dietetic studies, a Master of Science and PhD at Penn State University. She is a frequent contributor to the journal, Wise Traditions in Food, Farming and the Healing Arts. Her website, Nutrition Power, can be found at drsylviaonusic.com. Sylvia is the mother of two sons and lives in western Pennsylvania
---
References
Abimosleh SM, Tran CD, Howarth GS. Emu Oil: a novel
therapeutic for disorders of the gastrointestinal tract?
J Gastroenterol Hepatol. 2012 May; 27(5): 857-61.
doi: 10.1111/j.1440-1746.2012.07098.x.
Abimosleh SM, Lindsay RJ, Butler RN. Emu Oil increases
crypt depth in a rat model of colitis. Dig Dis Sci 2011;
Apr; 57(4): 887-96. DOI: 
10.1007/s10620-011-1979-1.
Afshar M, Ghaderi R, Zardast M, Delshad P. Effects of topical
emu oil on burn wounds in the skin of Balb/c mice.
Dermatol Res Pract. 2016; 6419216. doi:  10.1155/2016/6419216
Beckerbauer LM, Thiel-Cooper R, Ahn DU. Influence of two
dietary fats on the composition of emu oil and meat.
Poult Sci 2001; 80: 187–9.
Bennett DC, Coe WE, Godin DV, Cheng KM. Comparison of
the antioxidant properties of emu oil with other avian
oils. Aust J Exp Agr 2008; 48(10) 1345.
https://doi.org/10.1071/ea08134 
Bennett G. Gatherings of a naturalist in Australasia.
London: J Van Voorst; 1860 (p. 180, 195, 213, 217, 221, 216,
218-9).
Chaiyasit W, Elias RJ, McClements DJ, Decker EA. Role of
physical structures in bulk oils on lipid oxidation.
Critical Reviews in Food Science and Nutrition 2007; 47,
299–317. doi:10.1080/10408390600754248
Lindsay RJ, Geier MS, Yazbeck R. Orally administered emu
oil decreases acute inflammation and alters selected
small intestinal parameters in a rat model of mucositis.
Br J Nutr 2010; 104: 513–19.
Penturf M, O'Banion S. Griswold J. Evaluation of emu oil in
lubrication and treatment of healed burn wounds.
American Burn Association: Lubbock, TX, March 18-21, 1998.
Poster presentation.
Rheaume-Bleue K. Vitamin K2  and the Calcium Paradox.
Ontario: John Wiley and Sons, Canada, Ltd; 2012.
Sales J. The emu (Dromaius novaehollandiae): a review
of its biology and commercial products. Avian Poult Biol
Rev. 2007; 18: 1–20.
Schlinsog E. Private communication. 2017.
Snowden JM, O'Malley PJ, Ellis TM. Emu oil, its anti-
inflammatory properties. A report for the Rural
Industries Research and Development Corporation.
1999. RIRDC Publication No 99/133. Kingston, ACT.
Snowden JM, Whitehouse MW. Anti-inflammatory action
of emu oil. Inflammopharmacology 1997; 5: 127–132.
doi:10.1007/s10787-997- 0021-x.
Teicholz N. The Big Fat Surprise. Why Butter, Meat &
Cheese Belong in a Healthy Diet. New York:
Simon & Schuster; 2014. (16,86,282-5).
Whitehouse MW, Turner AG, Davis CK, et al. (1998) Emu oil(s):
a source of non-toxic transdermal anti-inflammatory agents
in aboriginal medicine. Inflammopharmacology 1998; 6: 1–8.
Whitehouse MW. Feeding oils as prophylactics: effect on
development of adjuvant-induced polyarthritis in rats.
Queensland University. 1999
Yoganathan S, Nicolosi R, Wilson T, Handelman G, Scollin P,
Tao R, Binford P, Orthoefer F. (2003) Antagonism of croton
oil inflammation by topical emu oil in CD-1 mice.
Lipids 38, 603–607. doi:10.1007/s11745- 003-1104-y
Zemstov A, Gaddis M, Montalvo-Lugo VM. (1996) Moisturizing
and cosmetic properties of emu oil: a pilot double-blind
study.  Australasian  J Derm 37, 159–160. doi:10.1111/
j.1440-0960.1996.tb01040.x